Paradactylodon persicus (Eiselt & Steiner, 1970)

Subgenus: Paradactylodon

family: Hynobiidae
subfamily: Hynobiinae
genus: Paradactylodon


Taxonomic Notes: Populations from the far eastern parts of the Elburz Mountains of Iran were long recognized as Paradactylodon gorganensis. Ahmadzadeh, et al. 2020 Amphibia- Reptilia 41:519-534 use mtDNA markers to study goegraphic variation, which is very low. P. gorganensis is nested within P. persicus and is synonymized with it. Dubois and Raffaelli (2012) Alytes 28:77-161 consider the creation of the name Paradactylodon to be invalid and offer a substitute name Iranodon. AmphibiaWeb considers Paradactylodon to be a valid name.

&copy 2016 Dr. Joachim Nerz (1 of 39)

Conservation Status (definitions)

IUCN Red List Status Account
Near Threatened (NT)
CITES
No CITES Listing

National Status
Iran: Vulnerable
Regional Status
Shirabad Cave and the surrounding area was designated a Natural National Place by the Department of Environment of Gorgan and Gonbad-e-Kavous in 1998.
Description
The original description was done only of the larvae (Eiselt and Steiner 1970): Vomerine teeth in two arch-shaped rows. Snout rounded, head large. Costal groves 14-15. There are only four digits on the fore and hind limbs, with brownish-black asperities forming a claw on the tips. Tail flattened from sides, with round-tapered end, the maximum height is reached about in the middle of tail. Dorsal coloration brownish with dark-brown spotted pattern. Belly without pattern.

Distribution and Habitat


Country distribution from AmphibiaWeb's database: Iran, Islamic Republic of

Talysh and Elburz Mountains, Ardabil, Gilan, Golestan, and Mazanderan provinces, Iran. The salamander inhabits wetter slopes which are exposed to the Caspian Sea. The species lives in montane, fishless streams in the broad-leafed forests (mainly Fagus orientalis and Acer laetum). A rich vegetation (mainly Alnus subcordata bushes) grows along the streams. Maximum water temperature in these streams in summer is 13-15 degrees C. The climate is characterized by relatively high precipitation and a mild winter. Adults are hard to find. The larvae prefer dark places with relatively quiet water and with numerous rocks in streams. In all probability, this is not a common species.

Life History, Abundance, Activity, and Special Behaviors
Two size groups of larvae were found to coexist in nature. In all probability, the larvae hibernate at least once before metamorphosis.

Trends and Threats
The salamander is highly specialized to an aquatic habitat and has a very narrow range. Although trends and threats are unknown, it is evident that this species is at least vulnerable and deserves strict protection at national and international levels.

Comments
Specimens which metamorphosed in captivity have also been described (see Schmidtler and Schmidtler 1971 and Steiner 1973).

There is debate over whether Paradactylodon persicus, from the eastern edge of the Hyrcanian Corridor, may be conspecific with Paradactylodon gorganensis, from the western Hyrcanian Corridor. Based on morphometric comparisons of topotypic subadults and larvae of both taxa, as well as comparisons with P. mustersi, Batrachuperus pinchonii, and Ranodon sibiricus, Stöck (1999) thought that P. persicus and P. gorganensis might be clinal variants within the same species. However, Ebrahimi et al. (2004) have pointed out that molecular and cytological data, as well as morphometric assessment of the variation throughout the Hyrcanian corridor, are needed to resolve this taxonomic issue.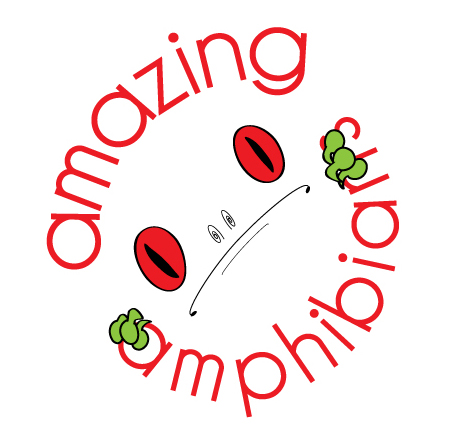 Featured in Amazing Amphibians on 4 November 2013 (as Paradactylodon gorganensis).
References

Baloutch, M. and Kami, H. G. (1995). Amphibians of Iran. Tehran University Publishers, Tehran.
Ebrahimi, M., Kami, H. G., and Stöck, M. (2004). ''First description of egg sacs and early larval development in hynobiid salamanders (Urodela, Hynobiidae, Batrachuperus) from north-eastern Iran.'' Asiatic Herpetological Research, 10, 168-175.
Eiselt, J. and Steiner, H.M. (1970). ''Erstfund eines hynobiiden Molches in Iran.'' Annalen des Naturhistorischen Museums in Wien, 74, 77-90.
Kuzmin, S. L. (1999). The Amphibians of the Former Soviet Union. Pensoft, Sofia-Moscow.
Kuzmin, S. L., Dodd, C. K., Jr., and Pikulik, M. M. (1995). ''Amphibian populations in the Commonwealth of Independent States: Current status and declines.'' Amphibian Populations in the Commonwealth of Independent States: Current Status and Declines. S. L. C. Kuzmin, C. K. Dodd, Jr., and M. M. Pikulik, eds., PENSOFT Publishers, Sofia, Bulgaria., 159.
Schmidtler, J. F., and Schmidtler, J. J. (1971). ''Eine Salamander-Novität aus Persien. Batrachuperus persicus.'' Aquarien-Magazin, 11, 443-445.
Steiner, H.M. (1973). ''Beitrage zur Kenntnis von Verbreitung, Okologie und Bionomie von Batrachuperus persicus.'' Salamandra, 9(1), 1-6.
---

Originally submitted by: Sergius L. Kuzmin (first posted 2000-01-21)
Edited by: Kellie Whittaker, updated Ann T. Chang (2014-06-23)

Species Account Citation: AmphibiaWeb 2014 Paradactylodon persicus <https://amphibiaweb.org/species/3870> University of California, Berkeley, CA, USA. Accessed Dec 5, 2023.
---

Feedback or comments about this page.

Citation: AmphibiaWeb. 2023. <https://amphibiaweb.org> University of California, Berkeley, CA, USA. Accessed 5 Dec 2023.

AmphibiaWeb's policy on data use.