Contributing Data to AmphibiaWeb
There are several ways to contribute to AmphibiaWeb. We welcome high quality media of species or natural history, or of any topic relevant to amphibian conservation. We also work with herpetologists and students around the world to update and add new accounts for amphibian species. See below for details on how you can contribute. Please contact us if you have any questions or comments.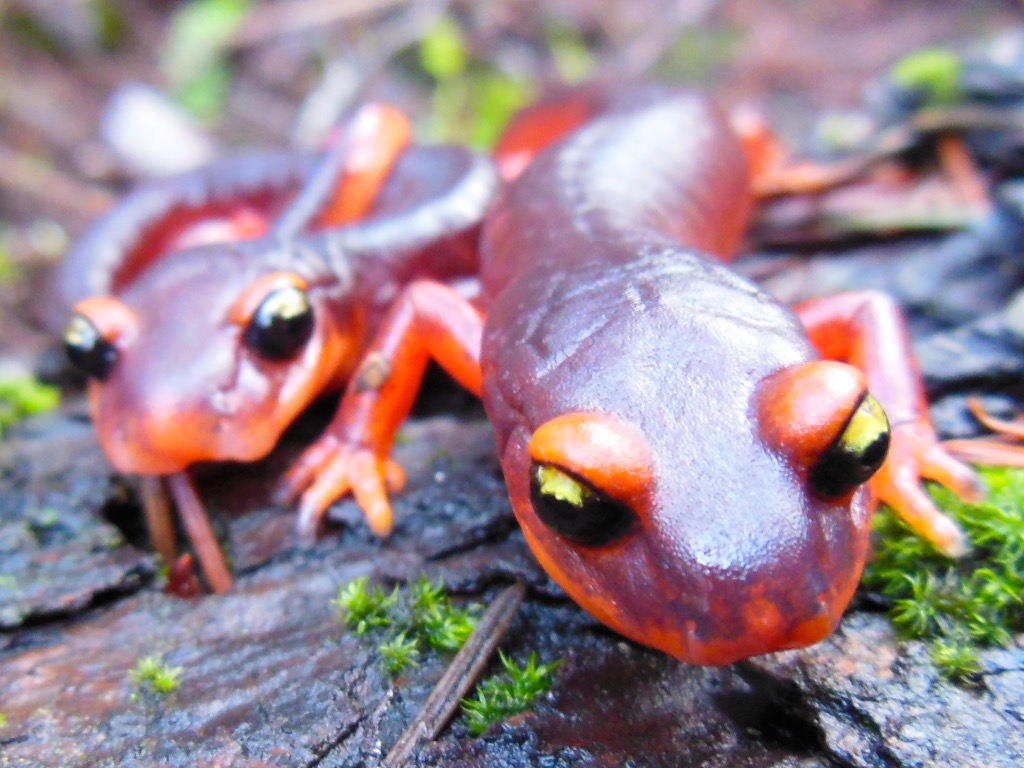 Ensatina eschscholtzii by Tiffany Yap, 2016
Photos, videos and sound files
We are always interested in acquiring amphibian photos, particularly of species for which we do not yet have images. (However, species accounts can be contributed without photos, videos or sound files.) You can submit your own photos, videos, and sound files of species for any species that we have.
Photos, videos, and sound files need to be submitted with good associated data, including the photographer's name, the date the photo or video/sound file was recorded, the correct identification, and the location where the photo/video/sound file was made. Videos can be embedded from YouTube. If submitted directly for us to host, it needs to be in MPG or MOV format. Sound files can be in MP3 or WAV format.
All photos are entered into the CalPhotos database, to which AmphibiaWeb links. CalPhotos allows photographers to upload photos in JPEG format directly into the database via the Web and maintain control of its metadata and copyright.
More details about contributing and instructions for how to register as a photographer are available below:
Application to Contribute Photos to CalPhotos - To upload photos, you must first be registered in the photographer database. You will then receive a code to use on the photo upload form.
---
Species Account
Species accounts can be authored by any registered contributor, and all accounts are reviewed, checked, and edited by an editor or administrator before being published online. Contributors are publicly credited for authorship or otherwise acknowledged.
Read our guidelines on writing species accounts.
Let
us know
if you are interested in writing a species account!
For Herpetology Class students
Please check if we already have an account for a particular species. You can search for the species. Species accounts are written using our species account template (Word Doc version). Check with your professor about how your class is handling assignments. When you're ready to submit, see the link below. We'll take care of the editing, formatting and posting online.
Ready to submit?

Checklist before uploading your species account:

Submit your species account as a Word DOC or TXT file (not PDF).
Are all sections filled in as completely as possible, especially Description and Diagnosis, Life History, Threats and Trends?
Have you included all references? Did you include in-text citations for all paragraphs?
Do you have your references handy? If they are PDFs, you may upload them to a dedicated folder to speed up editing of your species account.
Is your name and email included? Your name will be printed as submitted on our author credit. Include your email in case we have questions about your submission.

AmphibiaWeb's data have been contributed from numerous individuals--please see our acknowledgements page for information about our contributors.
Thank you for supporting AmphibiaWeb and amphibian conservation!