Leptophryne cruentata
Bleeding Toad, Kodok Merah
family: Bufonidae

&copy 2009 Georg Moser (1 of 2)



Conservation Status (definitions)
IUCN (Red List) Status
Critically Endangered (CR)
See IUCN account.
CITES
No CITES Listing

Other International Status
Critically Endangered
National Status
None
Regional Status
None
Description


Leptophryne cruentata is a small and slender toad named after its characteristic red tinge and red spots or marbling. Females of this species have a snout-vent length of 25-40 mm, while males have a snout-vent length of 20-30 mm. The skin is covered with small tubercles. The parotoid gland is small and sometimes indistinct. No bony ridges are present on the head. Finger and toe tips are slightly swollen. The toes are webbed, with the webbing reaching up to the final subarticular tubercles on toes III and V.

Dorsally, the skin is black with red or yellow spots or marbling. There are two color morphs for this species. One color morph has a black hour-glass marking bordered with red and yellow in the middle of the dorsum. The other color morph is black with yellow spots scattered all over the back. The ventrum is reddish or yellowish.

Tadpoles are small and black, and generally resemble those of the genus Bufo. However, Leptophryne cruentata tadpoles have lower lips with papillae. The denticle formula is II/III or I+1-1/III.

Distribution and Habitat


Country distribution from AmphibiaWeb's database: Indonesia

This species is endemic to West Java, Indonesia. It has a restricted distribution and is found in Cibeureum, Lebak Saat, Rawa Denok, Ciapus, around Mt Gede and Mt. Pangrango, and Selabintana and Curug Luhur, to the south of Sukabumi. It is typically found by slow-moving waters, and small creeks in the mountains.

Life History, Abundance, Activity, and Special Behaviors
Leptophryne cruentata lays clutches of small black eggs in creeks.

Trends and Threats
This species is in decline. One of the indicators for its decline is its disappearance from the area of the Cibeureum waterfall.

Possible reasons for amphibian decline
General habitat alteration and loss
Habitat fragmentation
Disease
Climate change, increased UVB or increased sensitivity to it, etc.

Comments
The specific name "cruentata' is derived from the Latin word for bleeding.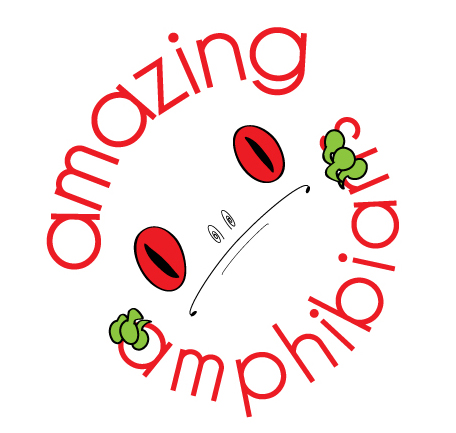 Featured in Amazing Amphibians on 1 July 2013
References

Iskandar, D. T. (1998). The Amphibians of Java and Bali. Research and Development Centre for Biology-LIPI, Bogor, Indonesia.
---

Written by Janel Marcelino (janel_m AT berkeley.edu), AmphibiaWeb intern
First submitted 2006-03-15
Edited by Kellie Whittaker; updated Ann T. Chang (2013-07-01)
---

Feedback or comments about this page.

Citation: AmphibiaWeb: Information on amphibian biology and conservation. [web application]. 2016. Berkeley, California: AmphibiaWeb. Available: http://amphibiaweb.org/. (Accessed: Sep 28, 2016).

AmphibiaWeb's policy on data use.