Ecnomiohyla rabborum Mendelson, Savage, Griffith, Ross, Kubicki & Gagliardo, 2008
Rabbs' Fringe-limbed Treefrog
family: Hylidae
subfamily: Hylinae
genus: Ecnomiohyla

Species Description: Mendelson III JR, Savage JM, Griffith E, Ross H, Kubicki B, Gagliardo R. 2008. Spectacular new gliding species of Ecnomiohyla (Anura: Hylildae) from Central Panama. J. Herpetol. 42:750-759

&copy 2018 Edgardo Griffith (1 of 2)
Description
A large species, males 62 – 97 mm snout-vent length, females between 61 – 100 mm, differing from other species of Ecnomiohyla in the following combination of characters: 1) fingers with substantial webbing, web reaching base of disc on one finger (Fig. 1; Table 1); 2) toes with extensive webbing, web reaching base of disc on two toes (Fig. 1; Table 1); 3) skin of dorsum granular; 4) no cranial or dorsal osteoderms; 5) skin on upper surface of head not co-ossified to underlying cranial elements; 6) humerus in adult males massive with ridge formed by expanded crista lateralis with medial proximal point, skin covering projection with black, keratinized spines; 7) prepollex well-developed, with a blunt distal projection and covered dorsally with keratinized black spines in adult males; 8) nuptial excrescences in males are keratinized black spines situated on the enlarged prepollex, over the medial projection of the crista lateralis of the humerus, and with a small patch over the pectoral girdle; 9) distal margin of bony large pre-pollical projection rounded in adult males; 10) heel smooth without fleshy flaps or pointed tubercles; 11) upper surfaces mainly brown or brown and green in life, with marked metachrosis.

Distribution and Habitat


Country distribution from AmphibiaWeb's database: Panama

This species has been found only in the cloudforest habitat on the mountains in the immediate vicinity of the town of El Valle de Anton, in both Cocle and Panama provinces at elevations between about 900 to 1150 m.

Life History, Abundance, Activity, and Special Behaviors


Ecnomiohyla rabborum is a canopy dweller. This species has extensive webbing and can glide through the air when it leaps from a tree.

Males call throughout the year, with maximum reproductive activity occurring at the onset of the rainy season (lasting from mid-March to May). Calls consist of a "grrrck repeated at regular intervals, and may be preceded by a single "warm-up" call of 3-5 notes. Eggs are deposited in tree holes containing water, and are attached to the exposed wood just above the water line. Usually calls are made from a branch or vine near the treehole, and sometimes from the mouth of the treehole. Males appear to use the same treehole for breeding with several different females throughout the year. Clutch size is 60 - 200 eggs.

Males apparently are territorial, defending the treeholes in which the eggs are deposited and the tadpoles develop. Females disperse after oviposition, leaving the males to attend to the developing tadpoles. Males apparently feed the tadpoles by spending the day with their body half submerged in the water. During this time, the tadpoles may be seen constantly swimming around the submerged regions of the male's body and eating small flecks of what appears to be skin coming off of his body. Adults are known to leap from high branches and glide, using outstretched limbs and full webbing on the hands and feet, to the ground. At the time of its discovery, this was not a common species in the forest.

Trends and Threats
The only known population was drastically reduced immediately upon the arrival of the fungal pathogen Batrachochytrium dendrobatidis into the region in 2006. The last known wild individual (a male) was heard calling (but not seen) in December 2007, at Cerro La Gaita. None were heard or observed in 2008, despite considerable time afield.

Although individuals were captured in 2006 (along with other species) and were sent to EVACC, Zoo Atlanta, and the Atlanta Botanical Garden, attempts at captive breeding were unsuccessful. The last known female died in captivity in 2009. The last known male, known as "Toughie," passed away at the Atlanta Botanical Garden on 26 September 2016. Prior to Toughie's death, the species had not been seen in the wild for nine years and is now likely extinct (Platt 2016, Mendelson 2016).

Possible reasons for amphibian decline
General habitat alteration and loss
Disease

Comments
All data and observations indicate that this species is Extinct in the Wild, and likely to become completely extinct in the near future. This represents a sad testament to the destructive power of introduced diseases such as chytridiomycosis.
The species name honors George and Mary Rabb, for their lifelong support of amphibian conservation.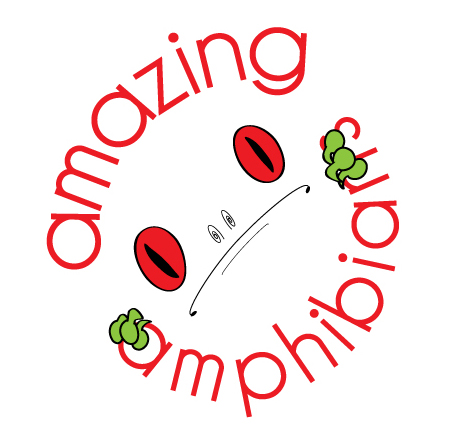 Featured in Amazing Amphibians on April 29, 2013
References

Cruz, C.A.G., Caramaschi, U. (2003). ''Taxonomic status of Melanophryniscus stelzneri dorsalis (MERTENS, 1933) and Melanophryniscus stelzneri fulvoguttatus (MERTENS, 1937) (Amphibia, Anura, Bufonidae).'' Boletim do Museu Nacional, N.S., Zool., Rio de Janeiro, 500, 1-11. [link]
Mendelson, J. R. III (2011). ''Shifted baselines, forensic taxonomy, and Rabbs' Fringe-limbed Treefrog: the changing role of biologists in an era of amphibian declines and extinctions.'' Herpetological Review, 42, 21-25.
Mendelson, J. R. and Angulo, A. 2009. Ecnomiohyla rabborum. In: IUCN 2010. IUCN Red List of Threatened Species. Version 2010.4. www.iucnredlist.org. Downloaded on 18 April 2011.
Mendelson, J. R., III, Savage, J. M., Griffith, E., Ross, H., Kubicki, B., and Gagliardo, R. (2008). ''A spectacular new gliding species of Ecnomiohyla (Anura: Hylidae) from Central Panama.'' Journal of Herpetology, 42, 750-759.
Platt, J.R. (2016). ''The Rabbs' Tree Frog Just Went Extinct.'' https://blogs.scientificamerican.com/extinction-countdown/rabbs-tree-frog-extinct/ Scientific American. Downloaded on 26 November 2018 [link]
---

Originally submitted by: Joseph Mendelson (first posted 2009-01-06)
Edited by: Kellie Whittaker, updated Ann T. Chang (2018-11-26)

Species Account Citation: AmphibiaWeb 2018 Ecnomiohyla rabborum: Rabbs' Fringe-limbed Treefrog <https://amphibiaweb.org/species/7233> University of California, Berkeley, CA, USA. Accessed Sep 25, 2023.
---

Feedback or comments about this page.

Citation: AmphibiaWeb. 2023. <https://amphibiaweb.org> University of California, Berkeley, CA, USA. Accessed 25 Sep 2023.

AmphibiaWeb's policy on data use.