Anaxyrus boreas
Western Toad, Boreal Toad (B. b. boreas), California Toad (B. b. halophilus)
family: Bufonidae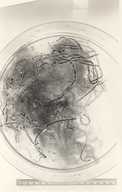 Tracy I. Storer
&copy Museum of Vertebrate Zoology, University of California, Berkeley (1 of 151)
| | |
| --- | --- |
| | hear call (566.8K MP3 file) |
| | hear call (149.2K MP3 file) |
| | hear call (65.6K MP3 file) |
| | hear call (128.7K MP3 file) |
| | hear call (43.5K MP3 file) |
| | hear call (142.9K MP3 file) |
Range Description
This species occurs along the Pacific Coast of North America from southern Alaska (Wiedmer and Hodge 1996) to Baja California in Mexico, and ranges eastward through the Rocky Mountains in west-central Alberta, Montana, Wyoming, Utah (Ross et al. 1995) and Colorado (Hammerson 1999), to northern New Mexico (COSEWIC 2012). It is absent from most of the desert south-west (Stebbins 2003). Its elevational range extends from sea level to at least 3,640 meters.
Habitat and Ecology
This species is found in a wide variety of habitats including desert springs and streams, meadows, marshes, woodland, mountain wetlands and agricultural land. It is also known from around ponds, lakes, reservoirs, and slow-moving rivers and streams. It digs its own burrow in loose soil or uses those of small mammals, or shelters under logs or rocks. The eggs and larvae develop in shallow areas of ponds, lakes, or reservoirs, or in pools of slow-moving streams. The toads undertake seasonal migrations to and from breeding sites; newly metamorphosed young form large aggregations and migrate en masse to upland foraging areas.This species exhibits breeding site fidelity (COSEWIC 2012). Adult males in Alberta and a portion of northwestern Montana are unique in possessing a vocal sac and producing a loud advertisement call, while males from other parts of the range lack this structure and a true advertisement call (Pauly 2008).
Population
The total adult population size of the species is unknown but surely exceeds 100,000. Although this species remains common throughout much of its range, many known sites have experienced population declines. The Rocky Mountain populations in Colorado and Wyoming underwent a drastic decline between the 1970s and 1990s (Corn et al. 1989; Hammerson 1989, 1992, 1999; Carey 1993; Muths et al. 2003).  The species has also declined greatly in the Yosemite area of the Sierra Nevada, California (Drost and Fellers 1996), and has declined in Yellowstone National Park (Peterson et al. 1992) and Montana (Reichel and Flath 1995). Declines have been observed in southwestern British Columbia, but the species remains widespread within the northern portion of its range in the province (COSEWIC 2012). Overall, the recent and current rate of decline is unlikely to exceed or come close to 30 percent over 10 years or three generations.
Population Trend
decreasing
Major Threats
Die-offs in the southern Rockies have been associated with chytrid fungus (Batrachochytrium dendrobatidis) infection (Muths et al. 2003) which is considered a threat elsewhere throughout the species' range. Eggs are highly susceptible to the pathogenic fungus Saprolegnia ferax, which is most probably introduced during fish stocking (Kiesecker and Blaustein 1997). In the Cascade Range of Oregon, persistent predation of adults by ravens during the toad breeding season appears to have contributed significantly to some population declines (Olson 1992). In Mexico its main threat is habitat degradation through agriculture and pollution of streams (G. Santos-Barrera pers. comm. Red List Assessment 2014). Road mortality during mass migrations is an important threat locally. Activities that destroy or modify habitat including energy production and mining, residential and commercial development, and pesticide application also threaten populations within portions of the range (COSEWIC 2012).
Conservation Actions
This species occurs in many national parks, wildlife refuges, and wilderness areas where habitat destruction is not a major threat (but pathogen-related declines may still occur). In Mexico, this species occurs in San Pedro Martir National Park, and Valle de los Cirios Protected Area. In Canada, it is listed as Special Concern under the federal Species At Risk Act. The taxonomic status of the various regional populations of this species is in need of further study.
Red List Status
Least Concern (LC)
Rationale
Listed as Least Concern in view of the large extent of occurrence, large number of subpopulations and localities, large population size, and use of a wide range of habitats, including those that have been degraded of altered. Area of occupancy and population size probably are declining due to disease or other factors in portions of the range, but much of the disease-related decline occurred more than three generations ago, and the species remains common in many areas and probably is not declining at a rate close to 30 percent over 10 years or three generations. Thus it does not qualify for Near Threatened status. However, Anaxyrus boreas as currently defined may comprise multiple species, and one or more of these (e.g., in the Southern Rocky Mountains) may merit threatened status if further research results in a taxonomic split.
Citation
IUCN SSC Amphibian Specialist Group 2015. Anaxyrus boreas. The IUCN Red List of Threatened Species 2015: e.T3179A53947725. http://dx.doi.org/10.2305/IUCN.UK.2015-4.RLTS.T3179A53947725.en .Downloaded on 19 February 2019
IUCN Terms of Use