Salamandrina terdigitata
Southern Spectacled Salamander, Brillensalamander, Salamandrina dagli occhiali, Brillesalamander, Prillsalamander, Salamandra de antejos, salamandrine à lunettes, Pápaszemes szalamandra, Brilsalamander, Salamandra okularowa, Simälasisalamanteri, Glasögons
family: Salamandridae
subfamily: Salamandrininae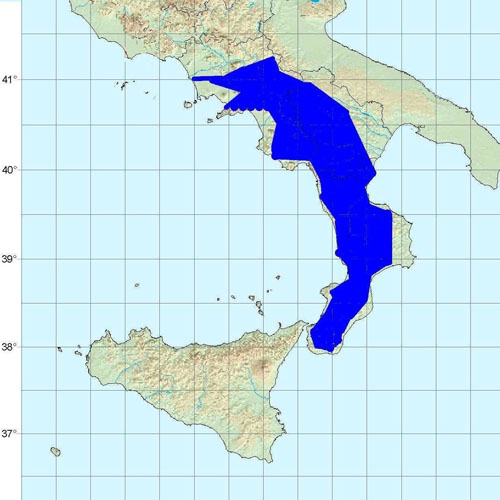 Map prepared by A. Romano, based on Sindaco et al. (2006) and Romano et al. (in press).
---
Feedback or comments about this page.
Citation: AmphibiaWeb. 2020. <http://amphibiaweb.org> University of California, Berkeley, CA, USA. Accessed 23 Sep 2020.
AmphibiaWeb's policy on data use.