Epidalea calamita
Natterjack Toad
family: Bufonidae

&copy 2013 Andreas Nöllert (1 of 121)

Country distribution from AmphibiaWeb's database: Austria, Belarus, Belgium, Czech Republic, Denmark, Estonia, France, Germany, Ireland, Latvia, Lithuania, Luxembourg, Netherlands, Poland, Portugal, Russian Federation, Spain, Sweden, Switzerland, Ukraine, United Kingdom

IUCN (Red List) status: Least Concern (LC).
For Red List information on this species, see the IUCN species account.

European Distribution. From Gasc, J.P., et all. 1997. Atlas of Amphibians and Reptiles in Europe.
---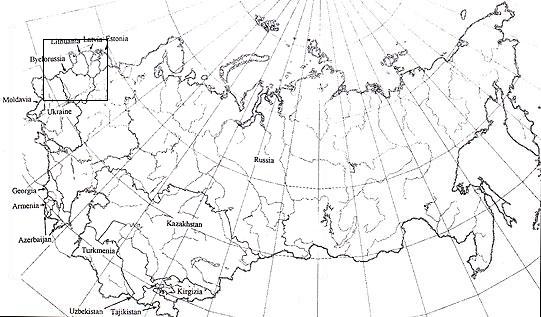 Maps 2&3-Kuzmin, S.L. 1999. The amphibians of the former Soviet Union. Sofia-Moscow: Pensoft
---
---
Above map and following two maps from: Korky, J. K. and Webb, R.G. (1999). Resurvey, Biogeography and Conservation of the Natterjack Toad Bufo Calamita Laurenti (Anura: Bufonidae) in the Republic of Ireland. Bull. Ir. biogeog. Soc., 23: 2-52. This publication deals with provenance of natterjacks, distribution of natural and translocated populations, and conservation recommendations in the Republic of Ireland.
---
---
---
Feedback or comments about this page.
Citation: AmphibiaWeb. 2020. <http://amphibiaweb.org> University of California, Berkeley, CA, USA. Accessed 26 Sep 2020.
AmphibiaWeb's policy on data use.