Paradactylodon gorganensis

Subgenus: Paradactylodon

family: Hynobiidae
subfamily: Hynobiinae
Taxonomic Notes: Raffaelli and Dubois (2012, Alytes 28) argue that Risch failed to provide a diagnosis of Paradactylodon and propose new generic names. AmphibiaWeb disagrees. For P. gorganensis they propose Iranodon. These authors ignored work of Zheng et al. 2011 Mol Biol Evol 28:2521-2535.

&copy 2011 Barbod Safaei (1 of 20)



Conservation Status (definitions)
IUCN (Red List) Status
Critically Endangered (CR)
See IUCN account.
CITES
No CITES Listing

Other International Status
Vulnerable
National Status
Iran: Vulnerable
Regional Status
Shirabad Cave and the surrounding area was designated a Natural National Place by the Department of Environment of Gorgan and Gonbad-e-Kavous in 1998.
Description
This species was described from one individual, a male. Vomerine teeth in two arch-shaped rows. Snout rounded, head large and flattened. Limbs robust, especially hindlimbs. Toes and fingers by 4. No keratinization on digits. Tail longer than body, flattened from the sides. The end of the tail tapers into a rounded point. Skin smooth, with numerous pores. In an individual preserved in alcohol, the skin is yellowish (Clergue-Gazeau and Farcy 1978; Clerge-Gazeau and Thorn 1979).

Distribution and Habitat


Country distribution from AmphibiaWeb's database: Iran, Islamic Republic of

The holotype was found in the eastern part of the Elburz Mountains, Golestan Province, Iran, on the wetter, northern slope of the ridge, which is exposed to the Caspian Sea (Clergue-Gazeau and Farcy 1978; Clerge-Gazeau and Thorn 1979). The species was originally thought to exist only in a grotto on the way between towns Ali-Abad and Gorgan, at 400 m above sea level (Clergue-Gazeau and Farcy 1978; Clerge-Gazeau and Thorn 1979). This grotto has a length of 200 m and has a spring at the end. The adult individual was found inside the grotto at the border of the stream. It is supposed that the species is trogloxene, i.e. an animal not completely adopted to life in caves. Kami (1999) has found additional adults in the cave.

Ebrahimi et al. (2004) have also found adults and described clutches, eggs, and larvae from a spring-fed artificial pond in Manzoulak, in the Shastkola educational forest on the northern slopes of the Elburz Mountains. The spring is at an elevation of 650-830 m. Water temperature was below 10 degrees C during collection. Rock outcrops consist of sandstone and schist on the lower part of the land parcel where the spring occurs, and sandstone in the upper part. The forest flora include Fagus orientalis, Carpinus betulus, Parrotia persica, Ruscus hyrcana, and Ilex aquifolia.

Life History, Abundance, Activity, and Special Behaviors
Clutches and adults of P. gorganensis were found in a spring-fed artificial pond at Manzoulak, associated with a thick layer (15 cm) of tree leaves at the bottom of the pond, in late January and early February in consecutive years. Clutches were attached by stalks to a stone at the corner of the pond but not to the pond's walls. Each clutch consists of two asymmetrical, cylindrical gelatinous sacs, lacking color and connected by filaments which merge into a stalk. Each sac has from 31-52 eggs, arranged in four rows (7-11 eggs per row) in cross-section, with each egg surrounded by a round gelatinous envelope. Eggs are yolky and non-pigmented, with a white animal pole and grayish vegetal pole (Ebrahimi et al. 2004).

Clutches were kept in captivity, and captive-reared larvae were examined and staged compared to the stages defined for Ranodon sibiricus by Kuzmin and Thiesmeier (2001). One embryo fixed 7 days before hatching had a rudimentary structure that might be a balancer, which Crawford and Wake (1998) showed are present in many species of Hynobiidae. Distinct balancers are present in the related species P. mustersi (Nawabi 1965; Reilly 1983). Further histological work is required to confirm whether rudimentary balancers are in fact present in P. gorganensis (Ebrahimi et al. 2004).

Hatching larvae (stage 1) have limb buds. At stage 2-3 (eight days post-hatching), the head is differentiated and the forelimbs are more advanced than the hindlimbs, which are still buds. At stage 6-7 (16-18 days post-hatching), the yolk sac is gone and the tail fin has developed, and spotting becomes visible on the dorsum. At stage 8-9 (24 days post-hatching), forelimb digits are well-developed but hindlimb digits are not complete. By stage 12 (34 days post-hatching), forelimbs and eyes are completely developed, digits are differentiated and all digit tips have claws, with dark spotting more abundant. At 62 days post-hatching, the upper tail fin reaches the occiput, and body spots have increasingly become brownish rather than dark; larger larvae had golden dots on gills and various parts of the body.

Larvae overwinter, with larvae from the first season reaching a total length of 41-50 mm in about mid-June. Second-season larvae reach 10 cm ("large larvae") and are capable of entering metamorphosis (Ebrahimi et al. 2004).

The length of the breeding season has not yet been described. Clutches of P. gorganensis were found in late January and early February, but the breeding season might extend as long as other hynobiids (late April to early August for Ranodon sibiricus, and May to early August for Batrachuperus karlschmidti) (Ebrahimi et al. 2004).

The diet likely consists primarily of arthropods, since insect remains were found in the digestive tract of the holotype (Clergue-Gazeau and Farcy 1978).

Trends and Threats
The salamander is highly specialized by habitat and has a very narrow range. Although trends and threats are unknown, it is evident that this species is vulnerable and deserves strict protection at national and international levels.

Comments
The karyotype is 2n = 62 (Stöck 1999).

The taxonomic position of this species is disputed. Kami (1999) refers to specimens from the type locality (Shirabad Cave) as Batrachuperus persicus (now called Paradactylodon persicus). Initially, the designation of Paradactylodon persicus was based on larvae collected from the western Hyrcanian corridor and reared in captivity (Eiselt and Steiner 1970). Paradactylodon gorganensis was later described from a single specimen originating from a locality in the eastern edge of the Hyrcanian Corridor (Clergue-Gazeau and Farcy 1978; Clergue-Gazeau and Thorn 1979). On the basis of morphometric comparisons of topotypic subadults and larvae between these taxa as well as with P. mustersi, Batrachuperus pinchonii, and Ranodon sibiricus, Stöck (1999) thought that P. gorganensis and P. persicus might be clinal variants and thus conspecific. However, as Ebrahimi (2004) point out, molecular and cytogenetic data are lacking, as well as a more comprehensive examination of morphological variation along the entire Hyrcanian corridor.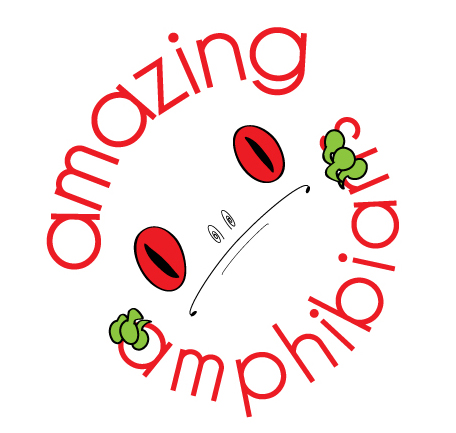 Featured in Amazing Amphibians on 4 November 2013
References


Baloutch, M. and Kami, H. G. (1995). Amphibians of Iran. Tehran University Publishers, Tehran.

Clergue-Gazeau, M. and Farcy, J.P. (1978). ''Un Batrachuperus adulte dans une grotte d'Iran. Espece nouvelle?'' International Journal of Speleology, 10.

Clergue-Gazeau, M. and Thorn, R. (1979). ''Une nouvelle espece de salamandre du genre Batrachuperus, en provenance de l'Iran septentrional (Amphibia, Caudata, Hynobiidae).'' Bulletin de la Societe d'Histoire Naturelle de Toulouse, 114(3-4), 455-460.

Crawford, A. J., and Wake, D. (1998). ''Phylogenetic and evolutionary perspectives on an enigmatic organ: the balancer of larval caudate amphibians.'' Zoology, 101, 107-123.

Ebrahimi, M., Kami, H. G., and Stöck, M. (2004). ''First description of egg sacs and early larval development in hynobiid salamanders (Urodela, Hynobiidae, Batrachuperus) from north-eastern Iran.'' Asiatic Herpetological Research, 10, 168-175.

Eiselt, J. and Steiner, H.M. (1970). ''Erstfund eines hynobiiden Molches in Iran.'' Annalen des Naturhistorischen Museums in Wien, 74, 77-90.

Kami, H. G. (1999). ''Additional specimens of the Persian Mountain Salamander, Batrachuperus persicus, from Iran (Amphibia: Hynobiidae).'' Zoology in the Middle East, 19, 37-42.

Nawabi, S. (1965). ''A rare representative of the amphibians in Afghanistan Batrachuperus mustersi .'' Science, Quarterly Journal of the Institute of Zoology and Parasitology published by the Faculty of Science, Kabul-University (in Farsi),

Reilly S.M. (1983). ''The biology of the high altitude salamander Batrachuperus mustersi from Afghanistan.'' Journal of Herpetology, 17(1), 1-9.

Stöck, M. (1999). ''On the biology and the taxonomic status of Batrachuperus gorganensis Clergue-Gazeau et Thorn, 1979 based on topotypic specimens (Amphibia: Caudata: Hynobiidae).'' Zoologische Abhandlungen des Staatlichen Museums für Tierkunde Dresden, 50, 217-241.
---

Written by Sergius L. Kuzmin (ipe51 AT yahoo.com), Institute of Ecology and Evolution, Russian Academy of Sciences, Moscow
First submitted 2000-01-21
Edited by Kellie Whittaker; updated Ann T. Chang (2013-11-04)
---

Feedback or comments about this page.

Citation: AmphibiaWeb: Information on amphibian biology and conservation. [web application]. 2014. Berkeley, California: AmphibiaWeb. Available: http://amphibiaweb.org/. (Accessed: Apr 23, 2014).

AmphibiaWeb's policy on data use.