Rana draytonii
California Red-legged Frog
family: Ranidae
Can you confirm these amateur observations of Rana draytonii?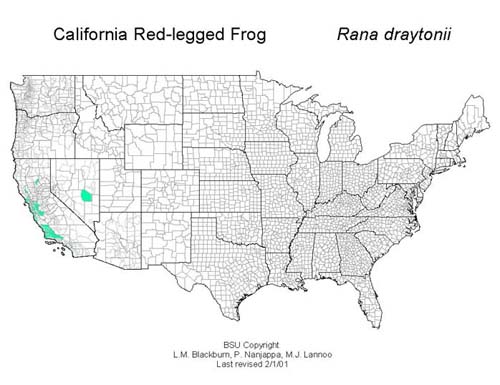 From Laura Blackburn, Priya Nanjappa, and Michael J. Lannoo (2001) US Amphibian Dist. Maps (http://home.bsu.edu/home/00mjlannoo/)
---
Feedback or comments about this page.
Citation: AmphibiaWeb: Information on amphibian biology and conservation. [web application]. 2015. Berkeley, California: AmphibiaWeb. Available: http://amphibiaweb.org/. (Accessed: May 22, 2015).
AmphibiaWeb's policy on data use.